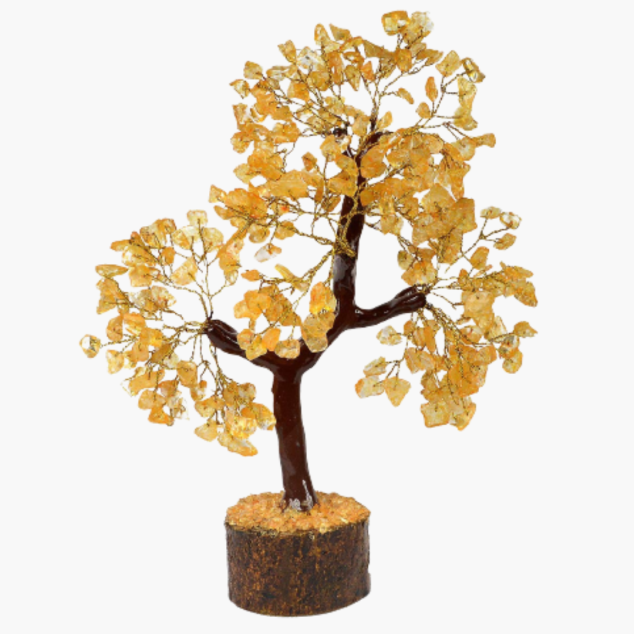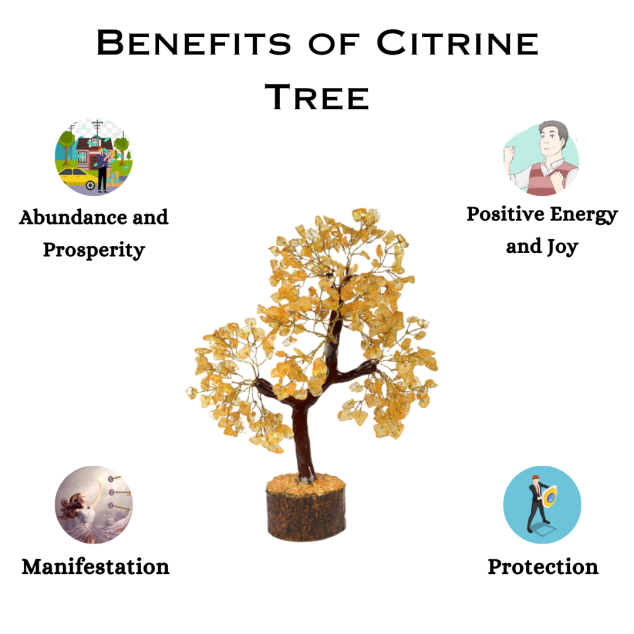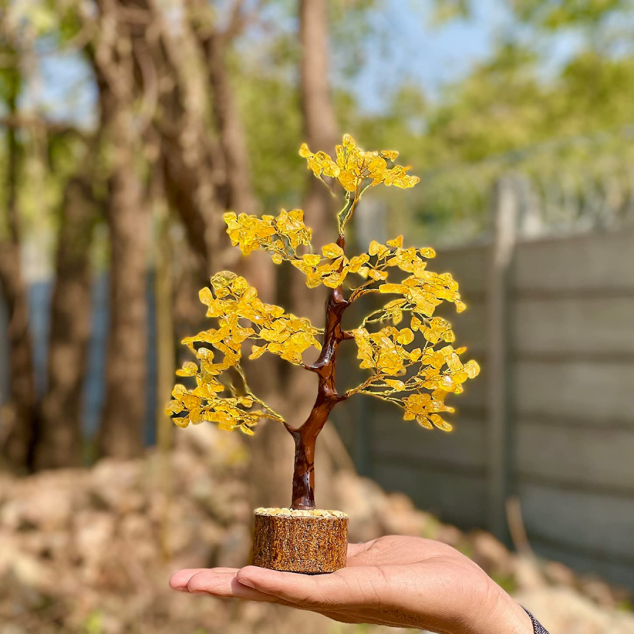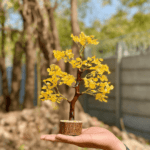 85
people are viewing this right now

Guaranteed safe & secure checkout
Description
A Citrine Tree is a splash of sunshine for your room. This Bright and Beautiful Handcrafted Citrine Crystal Tree, with its lovely yellow color, is a unique mix of nature's beauty and the craft of human hands.
Made with natural citrine stones that are fixed onto a wire tree, this piece is not just for decoration. Citrine is known for bringing a positive energy that can help you think clearly, get creative, and feel more upbeat.
This Citrine Crystal Tree is a great addition to any space, whether it's your home or office. With its bright color and tree-like shape, it's a small piece of art that also spreads a good vibe around.
So, when you bring home our Handcrafted Citrine Crystal Tree, you're not just getting a lovely decor item. You're also inviting in creativity, clarity, and a bit of sunshine into your life.
Benefit of Citrine Tree
Attract Success: People believe that Citrine can help you draw wealth and success towards you. So if you're starting a new business or setting financial goals, Citrine might be your good-luck charm.
Feel Energized: Just like the warm sun, Citrine brings positive and vibrant energy. It can make you feel more lively and healthy.
Balance Emotions: Citrine can also help you manage your feelings better. It helps remove fear, overcome sadness, and encourages you to have a positive outlook on life.
Boost Creativity: Citrine can help make your mind sharper. It encourages you to be creative and express yourself.
Increase Confidence: Citrine can give you a sense of power and help you follow your dreams with commitment and strength.
Overall, the Citrine Tree is believed to offer a variety of benefits for physical, emotional, and spiritual healing, making it a popular choice for those interested in holistic healing practices, feng shui, and energy protection.
How To Use Citrine Tree?
Find the Right Spot: Citrine is known for bringing good luck and wealth. Try placing the Citrine Tree in the corner farthest from your front door, this is known as the "wealth corner".
Quiet Time: You can use the Citrine Tree when you're having some quiet time or meditating. Just looking at it can help you feel more focused and clear-headed.
Work Buddy: Place the Citrine Tree on your work desk. Its bright color and good energy can help you feel more motivated and less stressed while working.
Brighten Your Room: The Citrine Tree isn't just for good vibes. It's also a great decor piece that adds a unique and bright touch to your room.
Keep Other Crystals Clean: Citrine can help cleanse other crystals. So, if you have other crystals at home, place your Citrine Tree near them.
Gift It: A Citrine Tree makes a wonderful gift. It's beautiful, unique, and brings good energy and luck.
Just remember, your Citrine Tree needs to be cleaned regularly to keep it working well. You can do this by leaving it in the sun for a bit, or if you have sage at home, you can use it to smudge your Citrine Tree. Always handle it gently to keep it looking beautiful.
Return/Refund Policy
Our return policy lasts for 5 days from the date of delivery. Kindly contact us for any return/refund/exchange within 5 days from the date of delivery.
Return policy is applicable in case of damaged/defective items only.
Item must be unused & packed in original packaging.
Item will be inspected before processing the refund/exchange.
To initiate your return & exchange please send us an email at support@crystaldivine.in with your order receipt and details of the products to be returned. Please also let us know the reason for the return. Your complaints will only be taken into consideration if contacted by email. (WhatsApp / Phone Calls etc. will not be considered as complaint channels).
Upon receiving the returned products, prepaid orders will be refunded as soon as our inspection team approves the return.
COD orders: Customers will be required to provide their bank details where they would like to receive the refund.
Click to Learn more about our return and exchange policy.
Shipping Policy
We aim to dispatch all orders within 24-48 hours. In case of missing items/ unavailability or delay, we will inform you via email or WhatsApp with the expected date of dispatch.
Most orders are delivered by our courier partners within 5-7 working days from the date of dispatch.
Shipping is free on paid orders above ₹1000.
There are no question found.