Home v1
November 25, 2021
2023-03-23 2:13
Home v1
For that Everlasting Youthful Glow
For that Everlasting Youthful Glow
A step towards Mindfulness 🧘‍♀️
A step towards Mindfulness 🧘‍♀️
Featured Collection
Must-have pieces selected every month
Chintan Patel
Timely service and instant reply. Crystal Divine has some amazing crystals.

Harmeet Sainy
Fabulous pieces of Citrine Ganpati & Bracelet delivered quickly & in pristine condition.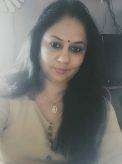 Swati Nagda
Crystal Divine products have worked very effectively for all my clients & Great service.
Dixit Bokadia
I am so glad I purchase my crystal from Crystal Divine. Truly divine ❤️

beauty tips
Makeup with extended range in colors for every human. Crazy long on wear and super sustainable in standards.