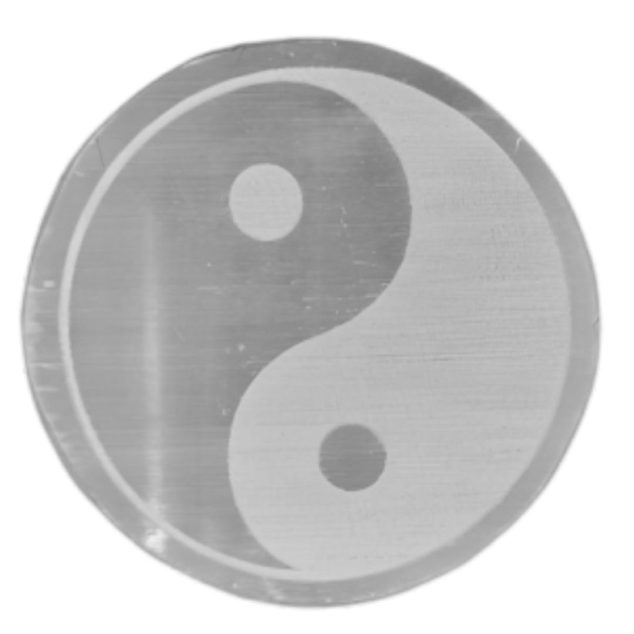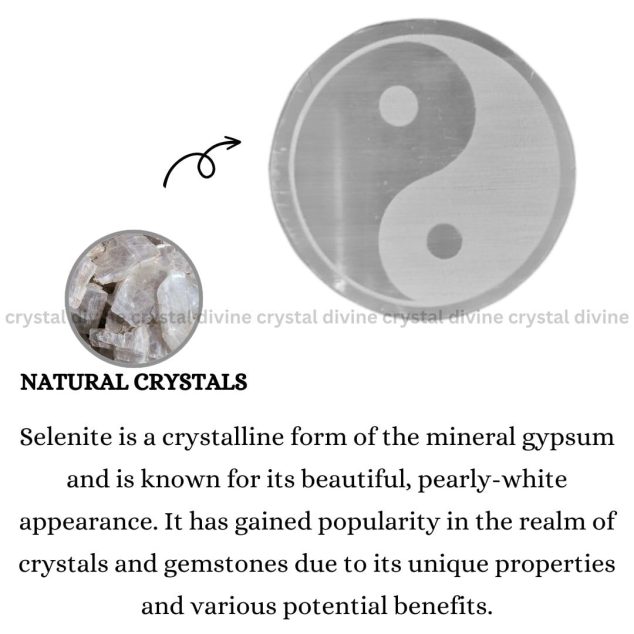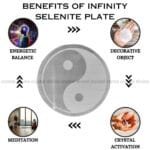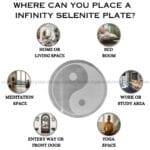 Feng Shui Symbol selenite Charging plate
78
people are viewing this right now

Guaranteed safe & secure checkout
Description
Feng Shui Symbol selenite Charging plate
Discover the calming power of our Feng Shui Symbol Selenite Charging Plate. With a special Feng Shui design carved into it, this plate helps to clean and refresh your favorite items. It's perfect for anyone looking to bring a bit of peace and balance to their space. Simple to use and pretty to look at, it's a great addition to any home.
Benefits Of Feng Shui Symbol Engraved Selenite Charging Plate
Harmony and Balance: The Feng Shui design promotes balance and harmony in your surroundings.
Energizing: Like all selenite plates, it helps charge and cleanse other crystals placed on it.
Peaceful Vibes: Selenite is known for its calming energy, helping to clear negative energies from spaces.
Home Décor: Not only functional, but it's also a beautiful piece to display in your home.
Easy Maintenance: Selenite doesn't need to be charged, making it a hassle-free tool.
Attracts Positive Energy: Feng Shui is all about optimizing spaces for good energy flow. This plate can be a focal point for attracting positive vibes.
Versatile: While commonly used for charging crystals, it can also be a resting place for jewelry, keys, or other small items you'd like to energize.
Feel the balance, enjoy the energy, and let this special plate be a part of your peaceful haven!
How To Use Feng Shui Symbol Selenite Charging Plate?
Placement: Begin by finding a suitable location for your selenite plate. This could be a calm corner of your room, your workspace, or a dedicated spot on your altar. Feng Shui principles advocate placing it in an area that needs energetic balance or in the wealth corner (southeast) for prosperity.

Cleansing the Plate: Even though selenite is self-cleansing, it's a good idea to set your intentions. You can do this by holding the plate and visualizing it absorbing and radiating light and positive energy.

Charging Other Crystals: Place your other crystals or gemstones on the plate to cleanse and recharge them. Leave them overnight, or as long as you feel is necessary.

Energizing Personal Items: Apart from crystals, you can place jewelry, keys, or any personal item you wear frequently on the plate to imbue them with positive energy.

Meditation Aid: Holding the selenite plate or placing it in front of you during meditation can help in grounding and enhancing your session with its calming energies.

Daily Reset: At the end of the day, placing your daily-wear items like rings or necklaces on the plate can be a way of shedding the day's accumulated energies.

Maintenance: Since selenite is water-soluble, avoid using water to cleanse it. Instead, use a soft cloth to remove any dust.
Remember, the key is your intention. Whenever you use the Feng Shui Symbol Selenite Charging Plate, approach it with a clear mind and purpose, and let the combination of selenite and Feng Shui symbolism amplify the positivity in your space.
Return/Refund Policy
Our return policy lasts for 5 days from the date of delivery. Kindly contact us for any return/refund/exchange within 5 days from the date of delivery.
Return policy is applicable in case of damaged/defective items only.
Item must be unused & packed in original packaging.
Item will be inspected before processing the refund/exchange.
To initiate your return & exchange please send us an email at support@crystaldivine.in with your order receipt and details of the products to be returned. Please also let us know the reason for the return. Your complaints will only be taken into consideration if contacted by email. (WhatsApp / Phone Calls etc. will not be considered as complaint channels).
Upon receiving the returned products, prepaid orders will be refunded as soon as our inspection team approves the return.
COD orders: Customers will be required to provide their bank details where they would like to receive the refund.
Click to Learn more about our return and exchange policy.
Shipping Policy
We aim to dispatch all orders within 24-48 hours. In case of missing items/ unavailability or delay, we will inform you via email or WhatsApp with the expected date of dispatch.
Most orders are delivered by our courier partners within 5-7 working days from the date of dispatch.
Shipping is free on paid orders above ₹1000.
There are no question found.