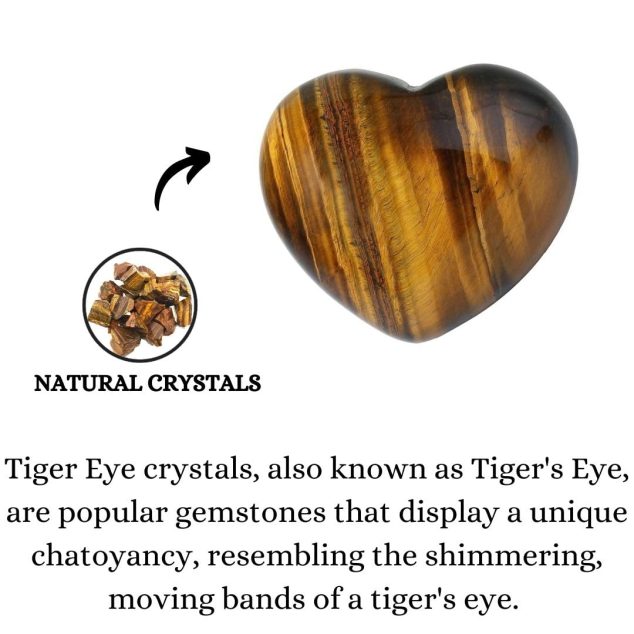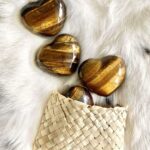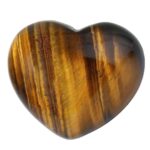 85
people are viewing this right now

Guaranteed safe & secure checkout
Description
The Tiger Eye Heart is a charming piece that carries the vibrant energy of Tiger Eye, a powerful stone known for its protective properties and ability to inspire bravery. It has a beautiful golden-brown color with a unique chatoyancy, meaning it exhibits a changeable luster or color with an undulating narrow band of white light. The heart shape amplifies the energies of love, harmony, and healing. It's a fantastic item to have, whether you wish to harness its energy, use it for meditation, or simply enjoy its natural beauty.


Benefit Of Tiger Eye Heart
Tiger Eye Heart is known for offering several potential benefits:
Boosts Confidence: The Tiger Eye Heart is often linked to boosting confidence and courage, helping you face challenges with bravery.

Balances Emotions: The stone can help balance emotions and bring calm in tumultuous times, promoting emotional harmony.

Enhances Focus: Tiger Eye is often associated with focus and clarity, helping you make decisions with discernment and understanding.

Attracts Good Luck: Known as a stone of good luck, it can help attract a steady flow of money to the home.

Protects Against Negativity: Tiger Eye has long been thought to provide protection against negativity and ill-wishes.

Promotes Healing: The Tiger Eye Heart is also known for its healing energy, offering support in times of physical or emotional stress.
This beautifully shaped heart serves as a tool that not only adds to the aesthetics of your space but also offers these potential benefits, making it a wonderful addition to any crystal collection.


How To Use Tiger Eye Heart?
Using a Labradorite Heart is simple and can be done in various ways:
Carry It: Keeping your Labradorite Heart close, like in your pocket or purse, allows its energy to interact with you throughout the day.

Home Decor: Place it in your living area, bedroom, or workspace to spread its energy to the entire room. It's a beautiful piece that can enhance any space.

Meditation Aid: Hold the Labradorite Heart in your hands during meditation. It can help focus your mind and encourage deeper introspection.

Sleep Companion: Consider putting it under your pillow or by your bedside. Labradorite is known to help with dream recall and promote peaceful sleep.

Gift It: If someone you know is going through a tough time or needs a bit of extra luck, a Labradorite Heart can be a thoughtful and meaningful gift.
Remember, it's essential to cleanse your Labradorite Heart regularly to keep it at its highest vibrational state. This can be done in several ways, including running it under cold water, leaving it in moonlight, or using a selenite charging plate.
Return/Refund Policy
Our return policy lasts for 5 days from the date of delivery. Kindly contact us for any return/refund/exchange within 5 days from the date of delivery.
Return policy is applicable in case of damaged/defective items only.
Item must be unused & packed in original packaging.
Item will be inspected before processing the refund/exchange.
To initiate your return & exchange please send us an email at support@crystaldivine.in with your order receipt and details of the products to be returned. Please also let us know the reason for the return. Your complaints will only be taken into consideration if contacted by email. (WhatsApp / Phone Calls etc. will not be considered as complaint channels).
Upon receiving the returned products, prepaid orders will be refunded as soon as our inspection team approves the return.
COD orders: Customers will be required to provide their bank details where they would like to receive the refund.
Click to Learn more about our return and exchange policy.
Shipping Policy
We aim to dispatch all orders within 24-48 hours. In case of missing items/ unavailability or delay, we will inform you via email or WhatsApp with the expected date of dispatch.
Most orders are delivered by our courier partners within 5-7 working days from the date of dispatch.
Shipping is free on paid orders above ₹1000.
There are no question found.