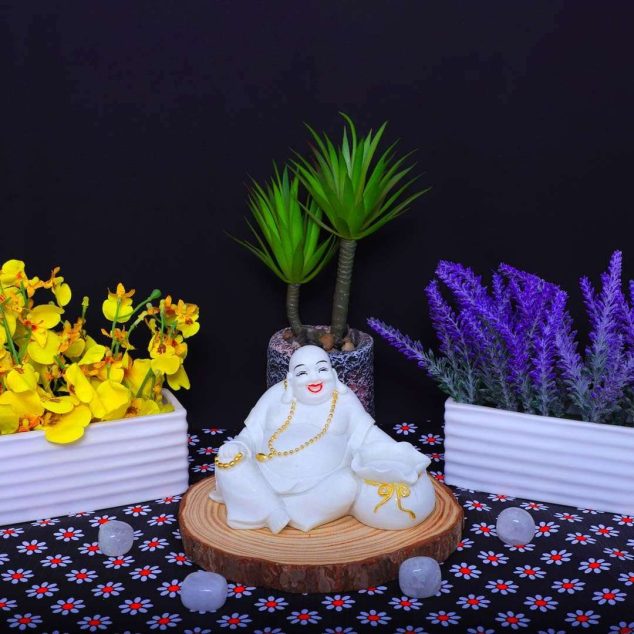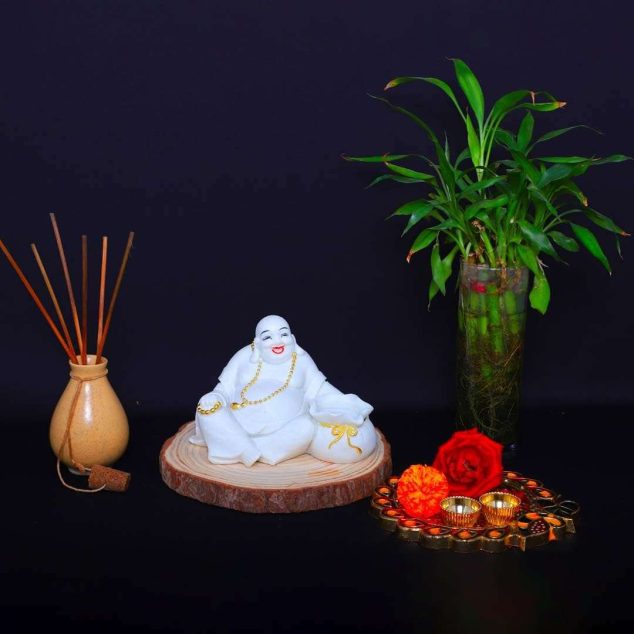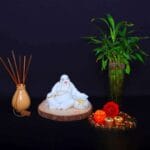 Laughing Buddha Marble Statue
78
people are viewing this right now

Guaranteed safe & secure checkout
Description
Laughing Buddha Marble Statue
The Laughing Buddha marble statue is like a happy friend made of shiny stone. When you see it, you see a jolly Buddha laughing and it makes you smile. Many people believe this laughing Buddha brings good luck and happiness. So, when you have this statue, it's like having a special piece that looks good and might also bring some good vibes to your home.
Benefits Of Laughing Buddha Marble Statue
Spreads Happiness: Just looking at the Laughing Buddha's joyful face can make you smile and feel happier.
Decor: Its shiny marble look can make any room brighter and more beautiful.
Good Luck: Many people believe that the Laughing Buddha brings good luck. So, having one might just make your days better!
Gift Idea: It's a great gift for friends and family. It's like giving them a bit of happiness and good luck.
Long-lasting: Since it's made from marble, the statue is tough and can last for a long time without getting damaged.
Reminder: Every time you see the Laughing Buddha, it reminds you to find joy in small things and stay positive.
Simply put, this statue is not just a nice decoration but also something that makes you feel good and brings good vibes to your home.
How To Use Laughing Buddha Marble Statue
Central Spot: Keep the Laughing Buddha in a main area of your home, like the living room, so that everyone can see his happy face and feel the good vibes.
Near Entrance: Place him near your front door. This way, it's believed he greets you with happiness every time you come home.
Work Desk: Put the statue on your work table. His cheerful look can make your workday feel a bit lighter and remind you to smile.
Gift It: If you know someone who needs some cheering up or is starting a new phase in life, gift them this statue. It's a sign of wishing them happiness and good luck.
Meditation Spot: If you meditate or have a quiet corner, the Laughing Buddha can be a good addition, making you feel positive.
Garden Area: If you have a garden or outdoor space, placing him there can add a touch of happiness to the greenery.
To keep the statue looking great, just wipe it with a soft cloth now and then. This way, the marble will stay shiny, and the Laughing Buddha will keep laughing for a long time!
Return/Refund Policy
Our return policy lasts for 5 days from the date of delivery. Kindly contact us for any return/refund/exchange within 5 days from the date of delivery.
Return policy is applicable in case of damaged/defective items only.
Item must be unused & packed in original packaging.
Item will be inspected before processing the refund/exchange.
To initiate your return & exchange please send us an email at support@crystaldivine.in with your order receipt and details of the products to be returned. Please also let us know the reason for the return. Your complaints will only be taken into consideration if contacted by email. (WhatsApp / Phone Calls etc. will not be considered as complaint channels).
Upon receiving the returned products, prepaid orders will be refunded as soon as our inspection team approves the return.
COD orders: Customers will be required to provide their bank details where they would like to receive the refund.
Click to Learn more about our return and exchange policy.
Shipping Policy
We aim to dispatch all orders within 24-48 hours. In case of missing items/ unavailability or delay, we will inform you via email or WhatsApp with the expected date of dispatch.
Most orders are delivered by our courier partners within 5-7 working days from the date of dispatch.
Shipping is free on paid orders above ₹1000.
There are no question found.