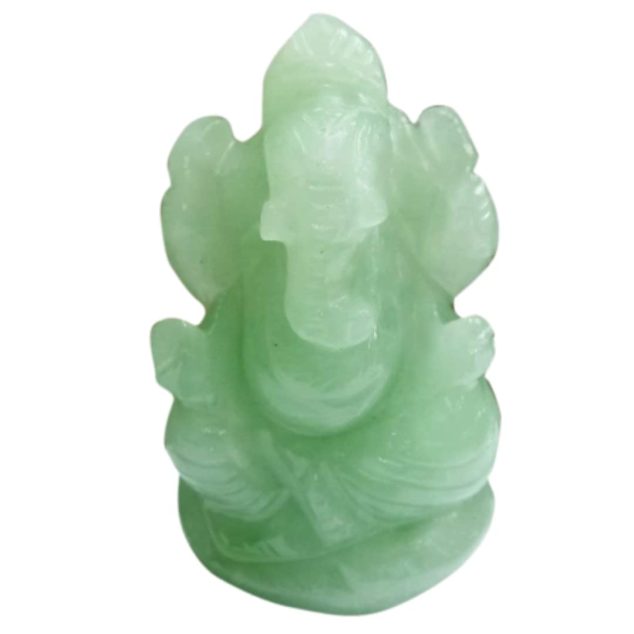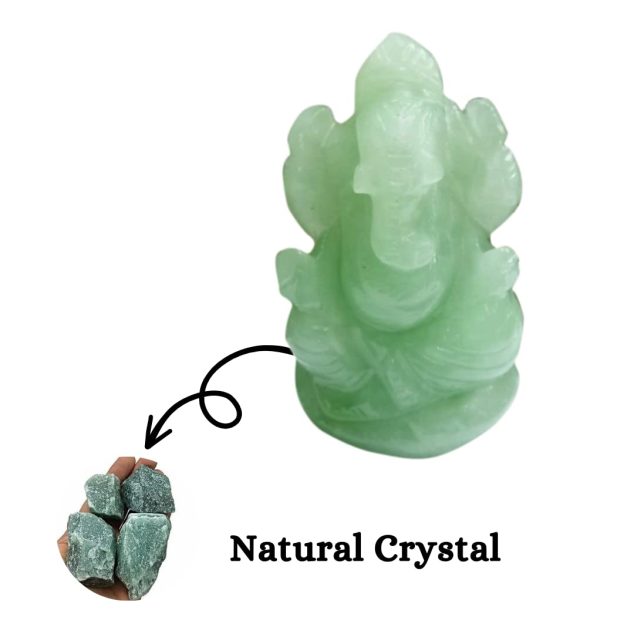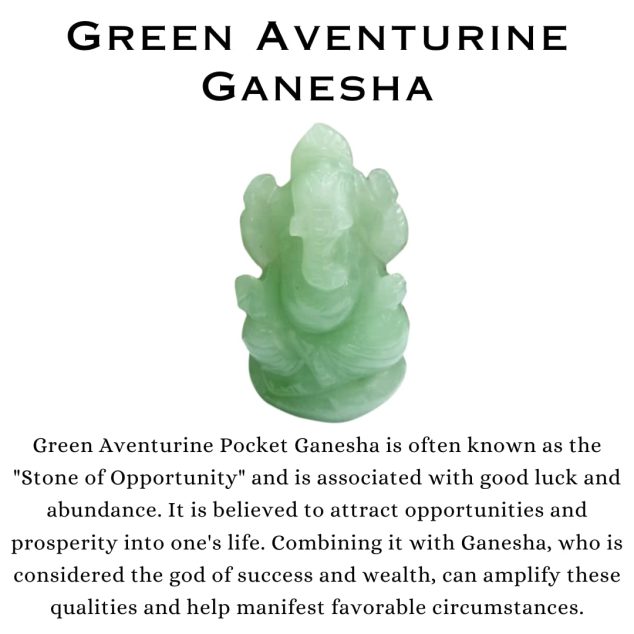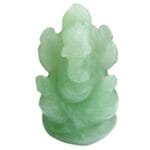 Green Aventurine Pocket Ganesha
78
people are viewing this right now

Guaranteed safe & secure checkout
Description
Green Aventurine Pocket Ganesha
The Green Aventurine Pocket Ganesha is a hand-crafted figurine composed of the vibrant green aventurine stone, cherished for its properties of luck and prosperity. Coupled with the benevolent Ganesha, revered for wisdom and overcoming obstacles, this piece embodies growth, abundance, and new beginnings. It serves as an ideal emblem for those wishing to manifest opportunities, embrace optimism, and channel the energy of wealth into their endeavors.
Benefits Of Green Aventurine Pocket Ganesha
Attracts Luck: Green aventurine is known as a stone of fortune, helping to open doors to new opportunities.
Promotes Growth: Encourages personal development and progress in various life areas.
Boosts Confidence: Carrying it can instill self-assurance, aiding in tackling challenges head-on.
Enhances Creativity: Stimulates imagination, paving the way for innovative ideas.
Brings Calm: Helps soothe emotional disturbances and aids in maintaining emotional balance.
Encourages Perseverance: With Ganesha's spirit, it motivates one to push through obstacles and persevere.
Manifests Wealth: Aids in drawing abundance and financial prosperity.
With the Green Aventurine Pocket Ganesha by your side, you're equipped to invite in good fortune, growth, and a wealth of positive energies.


How To Use Green Aventurine Pocket Ganesha?
Daily Companion: Keep it in your pocket or purse to soak in its luck-bringing energies as you go about your day.
Desk Buddy: Place it on your workspace to foster creativity and invite opportunities.
Meditation Partner: Hold it during your meditation sessions to align with its energy of growth and abundance.
Home Affirmation: Set it in a prominent spot in your home to constantly remind you of its optimistic vibes and blessings.
Travel Talisman: Carry it on journeys, ensuring luck and protection on your travels.
Gift of Prosperity: Present it to a dear one as a gesture of wishing them good fortune and abundance.
Nighttime Aid: Rest it on your bedside table to invite positive dreams and a restful night.
Using the Green Aventurine Pocket Ganesha is a way to embrace its energies of luck, growth, and abundance in various facets of your life.
Return/Refund Policy
Our return policy lasts for 5 days from the date of delivery. Kindly contact us for any return/refund/exchange within 5 days from the date of delivery.
Return policy is applicable in case of damaged/defective items only.
Item must be unused & packed in original packaging.
Item will be inspected before processing the refund/exchange.
To initiate your return & exchange please send us an email at support@crystaldivine.in with your order receipt and details of the products to be returned. Please also let us know the reason for the return. Your complaints will only be taken into consideration if contacted by email. (WhatsApp / Phone Calls etc. will not be considered as complaint channels).
Upon receiving the returned products, prepaid orders will be refunded as soon as our inspection team approves the return.
COD orders: Customers will be required to provide their bank details where they would like to receive the refund.
Click to Learn more about our return and exchange policy.
Shipping Policy
We aim to dispatch all orders within 24-48 hours. In case of missing items/ unavailability or delay, we will inform you via email or WhatsApp with the expected date of dispatch.
Most orders are delivered by our courier partners within 5-7 working days from the date of dispatch.
Shipping is free on paid orders above ₹1000.
There are no question found.