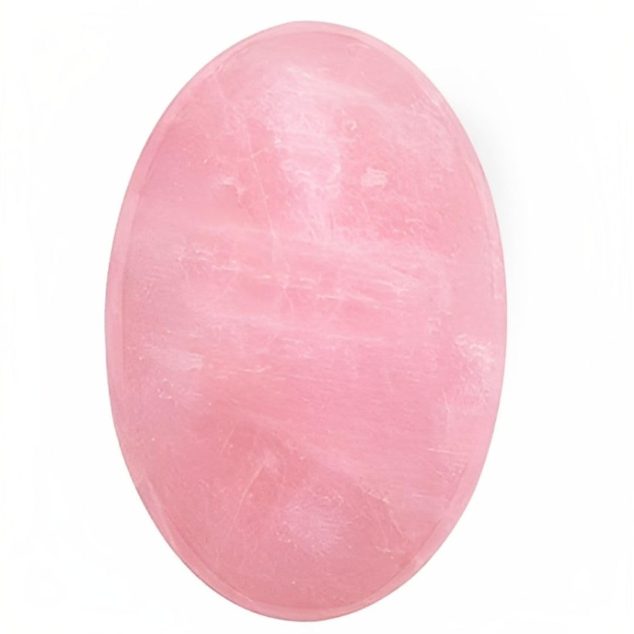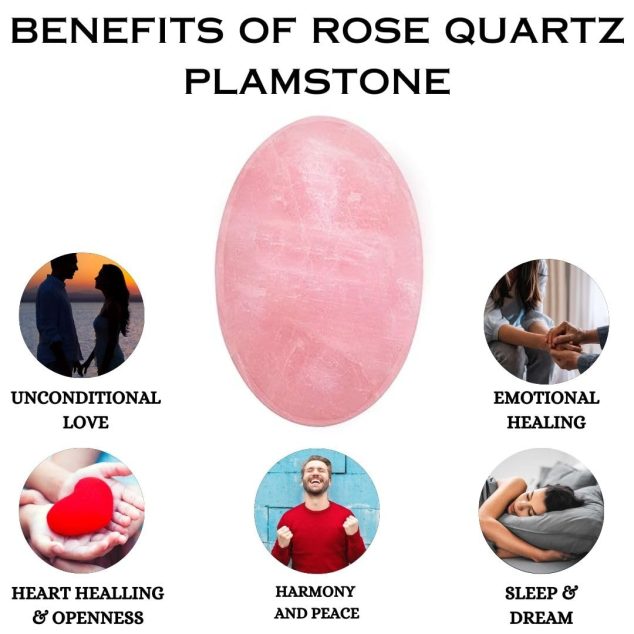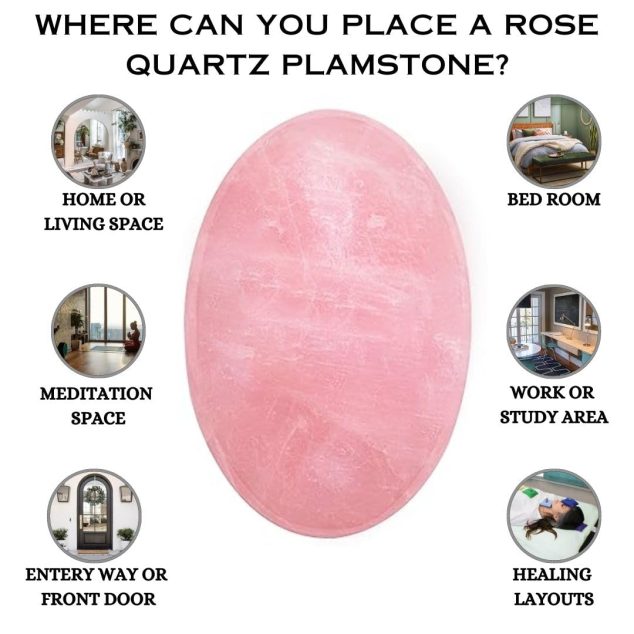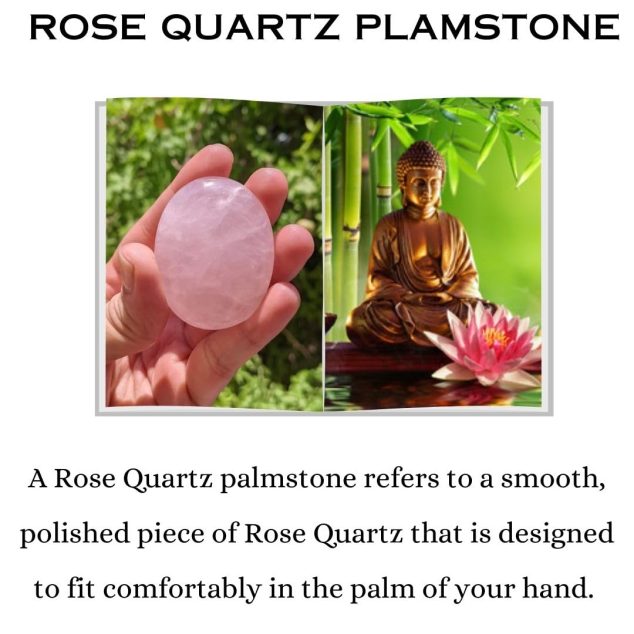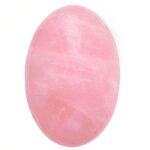 74
people are viewing this right now

Guaranteed safe & secure checkout
Description
The Rose Quartz Palm Stone is like a little piece of love that fits right into your hand. It's made from Rose Quartz, which is a kind of crystal that's famous for spreading good vibes and warmth. The pretty pink color of the stone matches the feeling it gives – like a warm hug or a kind smile. You can keep this Rose Quartz Palm Stone with you, use it when you meditate, or just hold it when you need some extra love and kindness. It's a gentle reminder that love is always around you.


Benefits of Rose Quartz Palm Stone
Spreads Love: Rose Quartz is often called the 'stone of love' and it's believed to help enhance all forms of love, whether that's self-love, familial love, friendship, or romantic love.
Calms Emotions: The soothing energy of Rose Quartz can help calm your emotions, making you feel more peaceful and less stressed.
Boosts Self-esteem: By encouraging self-love, the Rose Quartz Palm Stone can help boost your confidence and self-esteem.
Aids Forgiveness: The compassionate energy of Rose Quartz can make it easier for you to forgive others, and more importantly, forgive yourself.
Encourages Healing: Rose Quartz is thought to encourage emotional healing, helping you to let go of old hurts and open your heart to new experiences
How To Use Rose Quartz Palm Stone?
Here's a simple guide on how to use your Rose Quartz Palm Stone:
Meditation Aid: Hold the Rose Quartz Palm Stone in your hand during meditation to enhance feelings of love and compassion.
Stress Reliever: When you're feeling stressed or anxious, hold and rub the smooth stone for a calming effect.
Sleep Enhancer: Place it under your pillow before you sleep. The gentle, calming energy of Rose Quartz can promote a peaceful night's rest.
Energy Balancer: Carry the stone in your pocket or purse throughout the day. Its energy can help to balance your emotions and encourage feelings of love and positivity.
Focus for Affirmations: Use the palm stone as a visual and tactile focus point when repeating positive affirmations or intentions.
Decorative Reminder: Place the Rose Quartz Palm Stone in a space where you'll see it regularly as a beautiful reminder to practice self-love and kindness.
Remember to cleanse your Rose Quartz Palm Stone regularly to maintain its positive energy. This can be done by placing it under moonlight or smudging it with sage.
Return/Refund Policy
Our return policy lasts for 5 days from the date of delivery. Kindly contact us for any return/refund/exchange within 5 days from the date of delivery.
Return policy is applicable in case of damaged/defective items only.
Item must be unused & packed in original packaging.
Item will be inspected before processing the refund/exchange.
To initiate your return & exchange please send us an email at support@crystaldivine.in with your order receipt and details of the products to be returned. Please also let us know the reason for the return. Your complaints will only be taken into consideration if contacted by email. (WhatsApp / Phone Calls etc. will not be considered as complaint channels).
Upon receiving the returned products, prepaid orders will be refunded as soon as our inspection team approves the return.
COD orders: Customers will be required to provide their bank details where they would like to receive the refund.
Click to Learn more about our return and exchange policy.
Shipping Policy
We aim to dispatch all orders within 24-48 hours. In case of missing items/ unavailability or delay, we will inform you via email or WhatsApp with the expected date of dispatch.
Most orders are delivered by our courier partners within 5-7 working days from the date of dispatch.
Shipping is free on paid orders above ₹1000.
There are no question found.