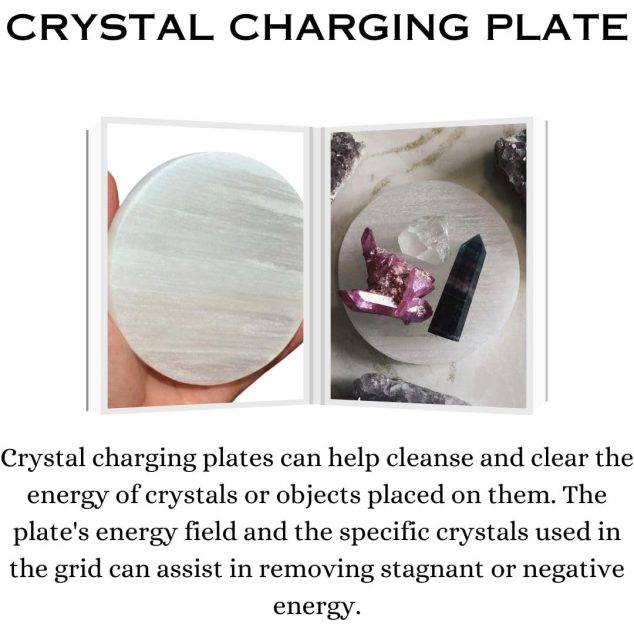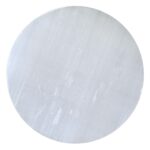 Normal Selenite Charging Plate
79
people are viewing this right now

Guaranteed safe & secure checkout
Description
Meet the Sri Yantra selenite plate: a special tool to boost the energy of your favorite items. Think of it as a battery charger for your crystals and jewelry. The Sri Yantra design is like a spiritual map for balance and unity, while selenite, often called "liquid light," naturally boosts energy. Together, they make a super-charged plate to refresh and empower your cherished items. It's a mix of ancient design and nature's energy, all in one handy plate. Simply place your items on it, and let the plate do the magic!


Benefits Of Selenite Charging Plate
Energetic Cleansing: Selenite is renowned for its ability to cleanse and purify the energy of spaces, objects, and even the aura. Placing items on the selenite plate helps remove any negative or stagnant energies.
Recharging Crystals: If you work with crystals for healing or meditation, the selenite plate acts as a rejuvenator, ensuring your crystals are always charged and ready to use.
Enhancing Energy: Selenite's natural vibration amplifies any energy that is placed upon it. It can make your intentions, meditations, and manifestations even stronger.
Promotes Clarity: Just as it cleanses physical items, selenite can also help clear the mind, promoting clarity and sharpness in thoughts.
Peace and Calm: Having a selenite charging plate in a space can imbue it with a tranquil energy, making it ideal for meditation or restful sleep.
Spiritual Connection: Selenite is often used to establish a connection with higher realms, angels, or spirit guides.
Aesthetic Appeal: Its ethereal, translucent appearance adds beauty to any space, making it as much a decorative piece as a functional one.
Protection: Selenite creates a protective shield around any object placed on it, making it useful for warding off unwanted energies.
Using a selenite charging plate is a simple way to maintain the vitality and effectiveness of your crystals and spiritual tools.
How To
Us
e
Selenite Charging Plate
Find a Calm Spot: Place your selenite charging plate in a peaceful and clean space in your home or workspace.

Clean Your Items: Before placing them on the selenite plate, ensure that your crystals or jewelry are clean from physical dirt or dust.

Place Items on the Plate: Lay your crystals, jewelry, or other items directly on the selenite plate. Allow them to rest for a few hours or overnight.

Set Intentions (Optional): As you place items on the plate, you can also set an intention or wish for each item. Selenite amplifies energies, so it will boost the intention.

Maintain the Plate: Selenite is a soft mineral, so keep it away from water. To clean the plate, simply wipe it with a dry or slightly damp cloth.

Safe Storage: When not in use, store your selenite plate in a safe place where it won't get scratched or chipped.
Return/Refund Policy
Our return policy lasts for 5 days from the date of delivery. Kindly contact us for any return/refund/exchange within 5 days from the date of delivery.
Return policy is applicable in case of damaged/defective items only.
Item must be unused & packed in original packaging.
Item will be inspected before processing the refund/exchange.
To initiate your return & exchange please send us an email at support@crystaldivine.in with your order receipt and details of the products to be returned. Please also let us know the reason for the return. Your complaints will only be taken into consideration if contacted by email. (WhatsApp / Phone Calls etc. will not be considered as complaint channels).
Upon receiving the returned products, prepaid orders will be refunded as soon as our inspection team approves the return.
COD orders: Customers will be required to provide their bank details where they would like to receive the refund.
Click to Learn more about our return and exchange policy.
Shipping Policy
We aim to dispatch all orders within 24-48 hours. In case of missing items/ unavailability or delay, we will inform you via email or WhatsApp with the expected date of dispatch.
Most orders are delivered by our courier partners within 5-7 working days from the date of dispatch.
Shipping is free on paid orders above ₹1000.
There are no question found.