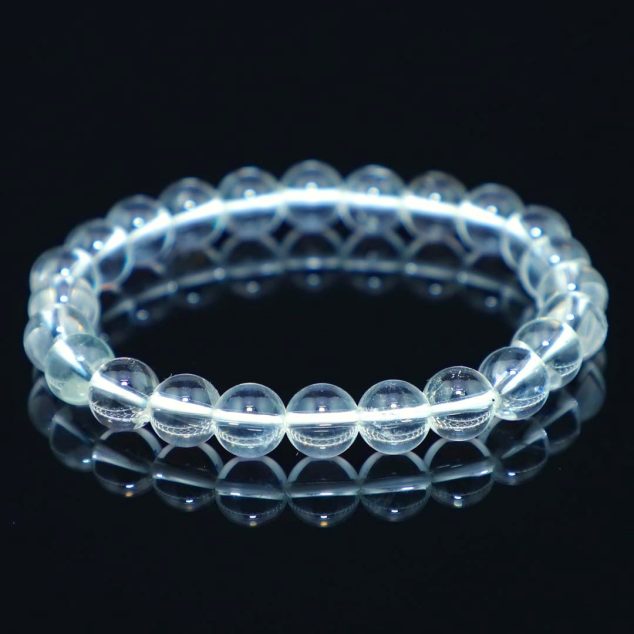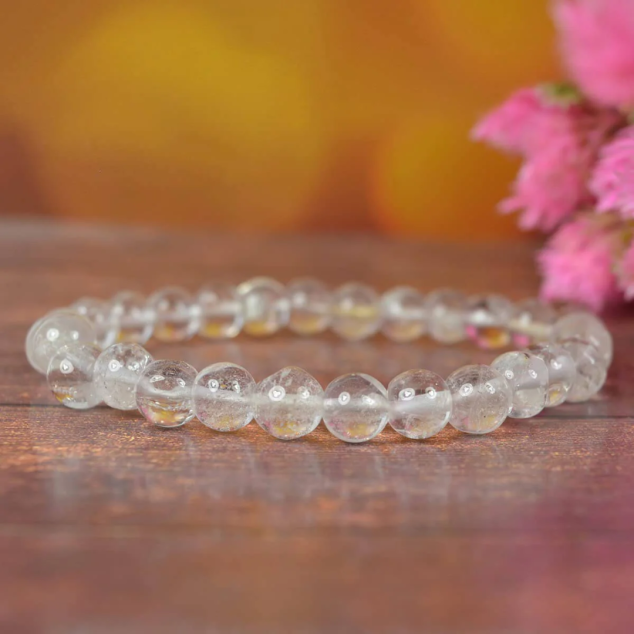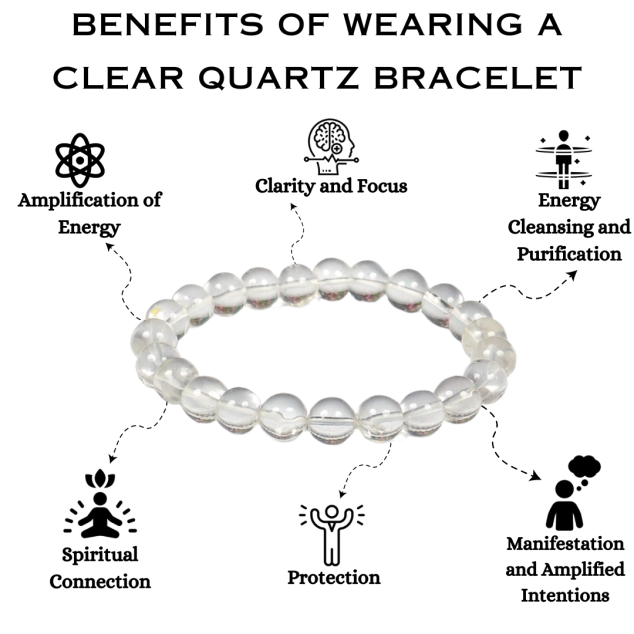 55
people are viewing this right now

Guaranteed safe & secure checkout
Description
Clear Quartz, often referred to as the "Master Healer," is one of the most versatile and multi-dimensional stones in the mineral realm. Recognized for its high energy and amplifying properties, it is a pure and powerful energy source. This crystal has been used throughout history for its healing qualities and its ability to align with the human energy field.
This transparent and colorless quartz variety is known for its ability to clear the mind of negativity and enhance spiritual receptiveness. It is said to amplify the energy of any gemstone it comes into contact with, and it can even be programmed with an intended beneficial outcome, such as improved health, happiness, love, or prosperity.
Clear Quartz is widely available and found globally, which makes it a valuable addition to any crystal lover's collection. Available in forms like raw points, clusters, tumbled stones, spheres, and incorporated into jewelry, Clear Quartz serves many purposes, from enhancing meditation to protecting against negative energy.
With its unique versatility, Clear Quartz can be used for many spiritual and healing rituals, and it harmoniously pairs with other crystals to boost their energy.


Benefits Of Clear Quartz Bracelet
A Clear Quartz bracelet is not just a beautiful piece of jewelry, it's also a wonderful way to benefit from the energy of this powerful crystal. Here are some of the benefits of wearing a Clear Quartz bracelet:
Amplification of Energy: Clear Quartz is known as a master healer, capable of amplifying the energy of other stones and intentions. Wearing a Clear Quartz bracelet may enhance your emotional energy, thoughts, and other aspects of consciousness.
Enhanced Clarity: Clear Quartz is believed to bring clarity of mind, helping to improve focus and perception. It can aid in concentration and memory recall, making it especially useful for students or professionals.
Cleansing and Healing: Clear Quartz is said to absorb, store, release, and regulate energy. Wearing a Clear Quartz bracelet may help to cleanse and restore your spiritual and physical body, stimulating the immune system and bringing the body into balance.
Harmonization of Chakras: Clear Quartz is associated with all chakras. Wearing a Clear Quartz bracelet may help to cleanse, open, and align all of your chakras, enhancing energy flow.
Protection: Clear Quartz is believed to act as a shield against negativity. Wearing a Clear Quartz bracelet can help protect you from negative energies in your environment.
Remember, while Clear Quartz has many perceived benefits, it should be used as a complement to other wellness practices or treatments, not as a replacement. Always listen to your intuition and do what feels best for you in your journey of wellness and self-discovery
How To Use Clear Quartz Bracelet?
Using a Clear Quartz bracelet is relatively straightforward, but there are certain practices you can employ to get the most out of its potential benefits:
Wear It Regularly: The simplest way to use a Clear Quartz bracelet is to wear it on your wrist. Having the crystal on your body allows you to be in constant contact with its energy. You can wear the bracelet on either hand, but some believe that wearing it on your left hand allows for better intake of the crystal's energy.

Meditation: Meditate while wearing your Clear Quartz bracelet. As Clear Quartz is known for promoting clarity of mind, it can be a beneficial tool for meditation. During meditation, you can focus on the crystal, visualizing its energy amplifying your intentions.

Set Your Intentions: Speaking of intentions, it's a good idea to dedicate your Clear Quartz bracelet to a specific purpose. You can hold the bracelet in your hands, close your eyes, and visualize your intention. Then, say a positive affirmation or statement that aligns with your goal. This is believed to 'program' the Clear Quartz with your intent.

Cleanse and Recharge: Over time, Clear Quartz may absorb various energies and may need to be cleansed. There are various methods for cleansing, like using sage smoke or moonlight. After cleansing, recharge the bracelet by placing it in sunlight or moonlight, or by surrounding it with other quartz crystals.
Remember, the effectiveness of these methods largely depends on personal belief and openness to the concept of energy healing. Enjoy the process and follow what feels right to you!
Return/Refund Policy
Our return policy lasts for 5 days from the date of delivery. Kindly contact us for any return/refund/exchange within 5 days from the date of delivery.
Return policy is applicable in case of damaged/defective items only.
Item must be unused & packed in original packaging.
Item will be inspected before processing the refund/exchange.
To initiate your return & exchange please send us an email at support@crystaldivine.in with your order receipt and details of the products to be returned. Please also let us know the reason for the return. Your complaints will only be taken into consideration if contacted by email. (WhatsApp / Phone Calls etc. will not be considered as complaint channels).
Upon receiving the returned products, prepaid orders will be refunded as soon as our inspection team approves the return.
COD orders: Customers will be required to provide their bank details where they would like to receive the refund.
Click to Learn more about our return and exchange policy.
Shipping Policy
We aim to dispatch all orders within 24-48 hours. In case of missing items/ unavailability or delay, we will inform you via email or WhatsApp with the expected date of dispatch.
Most orders are delivered by our courier partners within 5-7 working days from the date of dispatch.
Shipping is free on paid orders above ₹1000.
There are no question found.