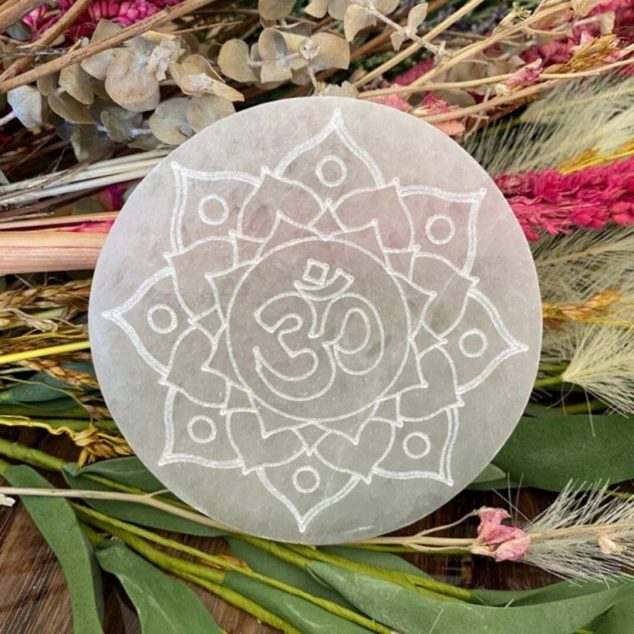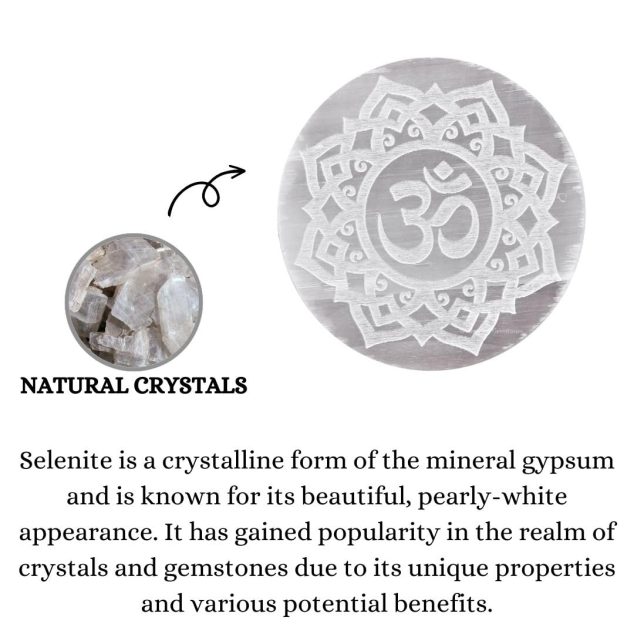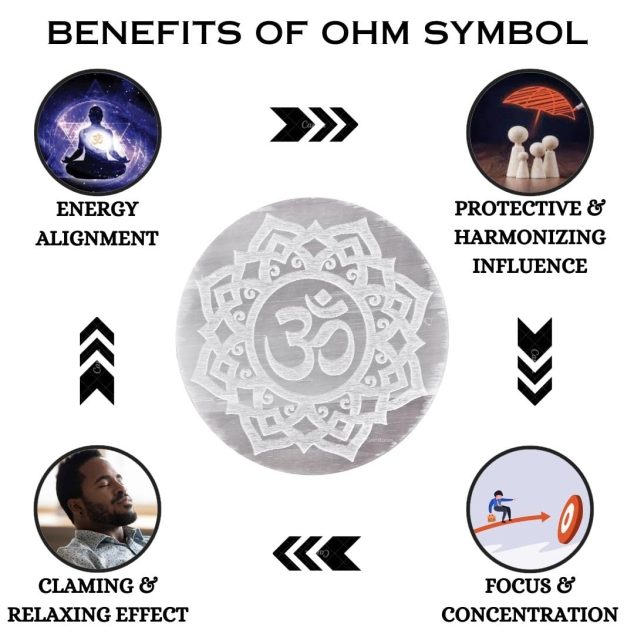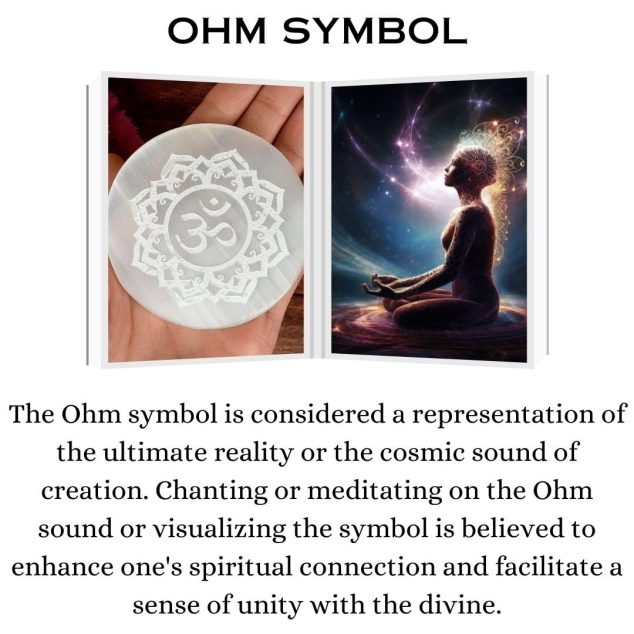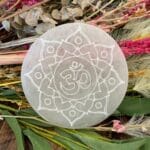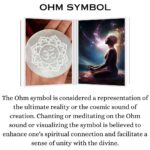 Om Symbol Selenite Charging Plate
78
people are viewing this right now

Guaranteed safe & secure checkout
Description
Om Symbol Selenite Charging Plate
The OM Engraved Selenite Charging Plate combines the spiritual power of the "OM" symbol with the energy-clearing properties of selenite. A beautifully crafted plate, it's designed not only as a decorative piece but also as a tool to charge and cleanse other crystals or spiritual items. The "OM" symbol represents the universe and spiritual ascension in many Eastern philosophies, while selenite is believed to purify and elevate energy. Together, they offer a serene platform for meditation, manifestation, and recharging one's energy.


Benefits Of Om Symbol Charging Plate

The OM Symbol Charging Plate is more than just a decorative piece; it's believed to imbue various spiritual and energetic benefits:
Universal Connection: The "OM" symbol represents the sound of the universe in many Eastern philosophies. Utilizing this charging plate can help one feel more connected to universal energies.

Energizing: The charging plate is believed to amplify and boost the energy of any item placed upon it, making it ideal for reinvigorating crystals, spiritual tools, or personal items.

Meditative Aid: The "OM" symbol can assist in deepening one's meditation, helping to achieve a clearer mind and heightened awareness.

Manifestation: Using the plate during manifestation rituals or affirmations can enhance the potency of one's intentions.

Space Purification: Just as it cleanses items, the OM charging plate can help clear negative energies from a space, promoting a peaceful and positive environment.

Enhanced Intuition: Over time, working with the OM charging plate might help enhance one's intuitive abilities, making it easier to tune into personal guidance.

Spiritual Growth: Incorporating the OM charging plate into spiritual practices can aid in personal growth, grounding, and ascension.

Harmonizing: The plate can harmonize energies, bringing balance to one's aura and environment.
Remember, the effectiveness of the OM charging plate is deeply personal, and individuals may experience different benefits or feelings when using it.


How To Use Om Symbol Charging Plate
Using the OM Symbol Charging Plate is a simple and intuitive process. Here's a step-by-step guide:
Cleanse the Plate: Before you start using it for the first time, it's a good idea to cleanse your charging plate. You can do this by smudging it with sage or by placing it under moonlight overnight.

Placement: Choose a special, quiet space in your home or workspace for the charging plate. This could be on your altar, a dedicated corner, or any place you deem as peaceful.

Setting Intentions: Before placing any items on the plate, hold it in your hands, close your eyes, and set a specific intention. For instance, you might say: "May this plate amplify the positive energies of anything placed upon it."

Charging Items: Place the items you wish to charge or energize on the plate. This could be crystals, jewelry, tarot cards, or any spiritual tools. The presence of the OM symbol is believed to amplify and renew the energies of these items.

Meditation: Sit comfortably in front of the plate, with your items on it. Focus on the OM symbol and meditate, using its vibration to enhance your meditation experience.

Manifestation Rituals: When manifesting, write down your wishes or intentions on a piece of paper and place it on the plate overnight.

Recharging: From time to time, repeat the cleansing process to ensure that your OM Symbol Charging Plate remains energetically clean.

Regular Interaction: Engage with the plate regularly. The more you interact with it, whether through touch, meditation, or just by placing items on it, the more attuned it will become to your personal energy.
Remember, the key to using the OM Symbol Charging Plate effectively is intention. Trust your intuition, be open to the experience, and make the process your own.
Return/Refund Policy
Our return policy lasts for 5 days from the date of delivery. Kindly contact us for any return/refund/exchange within 5 days from the date of delivery.
Return policy is applicable in case of damaged/defective items only.
Item must be unused & packed in original packaging.
Item will be inspected before processing the refund/exchange.
To initiate your return & exchange please send us an email at support@crystaldivine.in with your order receipt and details of the products to be returned. Please also let us know the reason for the return. Your complaints will only be taken into consideration if contacted by email. (WhatsApp / Phone Calls etc. will not be considered as complaint channels).
Upon receiving the returned products, prepaid orders will be refunded as soon as our inspection team approves the return.
COD orders: Customers will be required to provide their bank details where they would like to receive the refund.
Click to Learn more about our return and exchange policy.
Shipping Policy
We aim to dispatch all orders within 24-48 hours. In case of missing items/ unavailability or delay, we will inform you via email or WhatsApp with the expected date of dispatch.
Most orders are delivered by our courier partners within 5-7 working days from the date of dispatch.
Shipping is free on paid orders above ₹1000.
There are no question found.